Thanks for stopping by the booth at AIHce.  GoatThroat Pumps and Systems are engineering controls for fluid transfer and dispensing which eliminate hazards such as spills, drips, vapors, with Sealed System technology and containers which remain in their upright condition.  The beer tap style configuration is simple to use, with excellent flow control and works with 1300+ liquids.

We are happy to assist you in the selection process for a pump which will suit your application.  Matching the chemical to the pump is critical to success as each chemical wants to see the correct elastomer.  Please send your (M)SDS to us at

product_support@goatthroat.com

and we can begin the dialog.

More links and information are below for you to peruse product brochures,  catalogs, specific applications, and our very popular customer review section.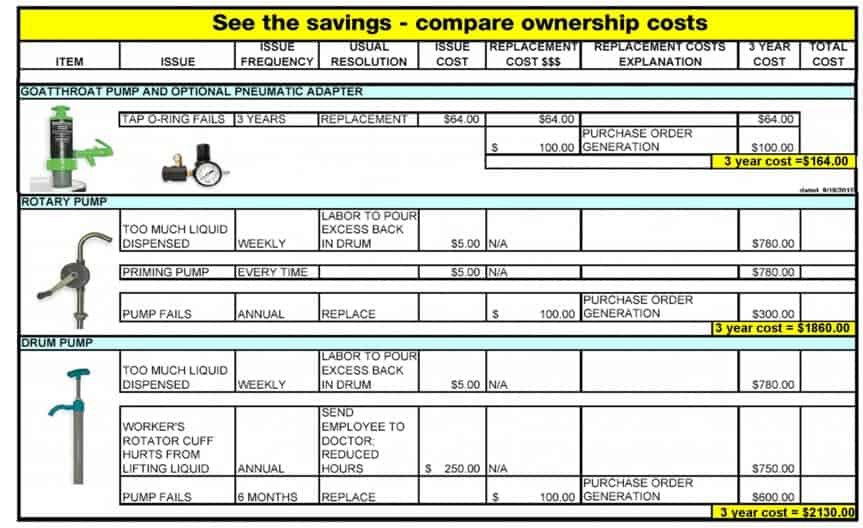 Learn more about Safety Pumps for your applications. See videos and more at:
 Meet your Diversity Goals