…………….Read TURF Magazine:  "Spill Prevention Beats Cleanup"
Read Feb 2018: Irrigation and Green Industry  :  Safety  at Work with Landcare Chemicals
……………………………………………………………………………….
Recommended by several herbicide companies, there is no doubt that GoatThroat Pumps improve safety and reliability. Users all agree that spill prevention beats clean up. With the cost of chemicals, many golf and landcare professionals use GT Pumps because they are durable with herbicides, fungicides, wetting agents and fertilizers. With the extended life expectancy and durability, they pay for themselves the first year. 5 years later, you will forget the mess your chemical room used to be. And your workers will be safer with fewer accidents.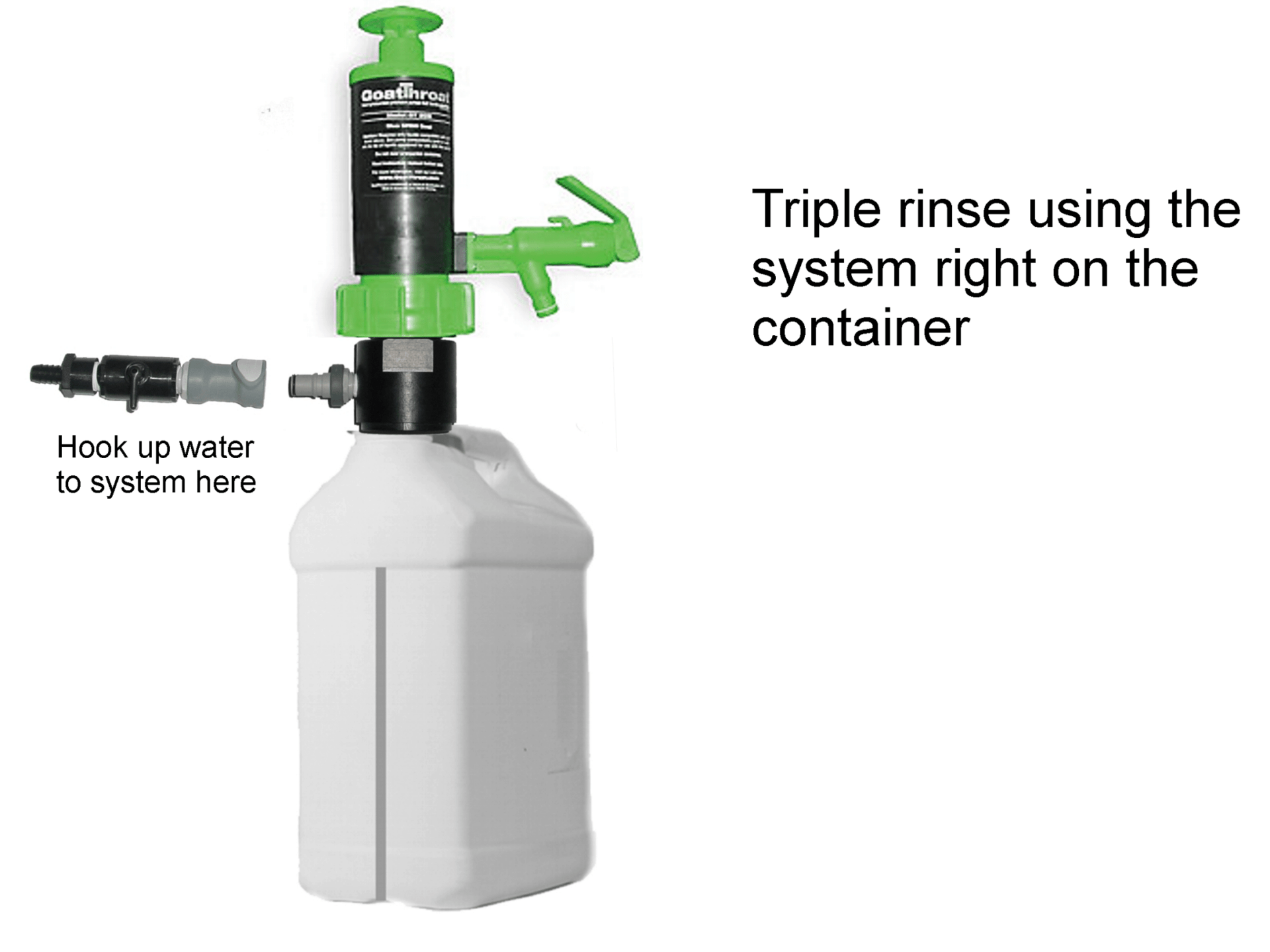 "We had been struggling with a good dispensing system for various chemical  until we discovered Goat Throat Pumps. They are efficient, clean, and most importantly safe to work with."
See Videos, Data Sheets and More!


Several of our published case histories appear below and on the side of this page.  As well, you may be like a recent article published in Occupational Health and Safety Magazine
"Works like a charm. No more ball valves on 30 gallon drum and no more drippy mess!"

GoatThroat pumps are safe for use with more than 1300 liquids — including the most commonly used fuels, fertilizers, hormones, and even the most expensive pesticide concentrates.
USES INCLUDE
Applying fertilizers, hormones and pesticides to plants in greenhouses, fruit groves and fields.
Decanting insecticide concentrates to smaller containers for mixing or dilution.
Transferring fuel, lubricants & brake fluids to vehicles.

Pump selection is key to success – matching the correct pump with your liquid will give years of service.
Useful accessories include a remote discharge tap to deliver fluids to point of use with complete control, a pneumatic conversion kit, and pump adapters for nearly any container on the market today.
"The pump was easy to install and has been receiving great reviews from all of our workers that need to use it. It's a huge step up from the hand crank pump."
Specialty Systems for the Landcare, Ag and Golf Professionals include:
Closed Loading and Measuring Systems – see more
Systems for Micromatic Containers – see more
FOR MORE INFORMATION
– Visit our website: Home Page
– Call us: 866 New-Goat (639-4628)
– Email us: info@goatthroat.com
– Fill out the contact us form to ask us about improving worker safety and regulatory compliance with GoatThroat Pumps.
When you are ready to begin the selection process, please complete this document prior to ordering. Please answer all questions so that you get the correct pump, adapters for your container as well as any accessories.
Then, either 1) send us the document to orders@goatthroat.com and we will review it for you or 2) go to http://goatthroat.com/place-an-order/
We look forward to working with you.